Eldercare can provide much-needed assistance to families and loved ones. But it isn't always affordable. We break down the types of eldercare available, average costs, and how to pay for them. Planning for eldercare takes time and patience, whether it's for a loved one or yourself. That's why it's always best to start early. Whether you're considering at-home care, assisted living, or adult daycare, your choice will ultimately come down to three needs: physical, financial, and availability. Here, we'll be breaking down the different types of eldercare, their offerings, and typical costs in California, as well as ways to help make whatever eldercare you need affordable.
At-Home Care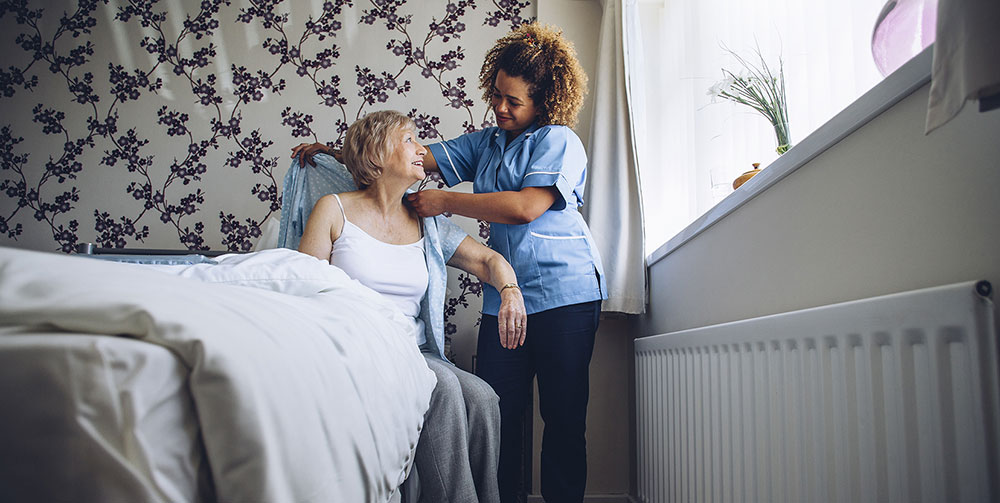 This type of care is a great option for those who wish to stay in the comfort of their own home. At-home care can offer minimal assistance or around-the-clock medical attention depending on needs. Usually provided by a professional caregiver, at-home care allows seniors to keep their independence while receiving a high level of care. This type of care allows for assistance with activities of daily living (ADLs) — such as bathing, toileting, and feeding — basic medical care, some types of therapy, transportation, meals, and cleaning. Perfect for those who are ill, disabled, or just need a little bit of extra assistance, at-home care can provide great care and satisfaction for many seniors. As of 2020, the average hourly rate for at-home care across California is $27.98/hour. But rates can vary widely, even within one state. Within California, the least expensive areas for home care are Chico, Visalia, Bakersfield, and Riverside, where costs generally range from $22.88 to $24.50/hour. The costliest home care can be found in Napa, San Jose, Santa Rosa, and San Francisco, where the hourly rate is around $30.00 to $33.00.
Assisted Living Facilities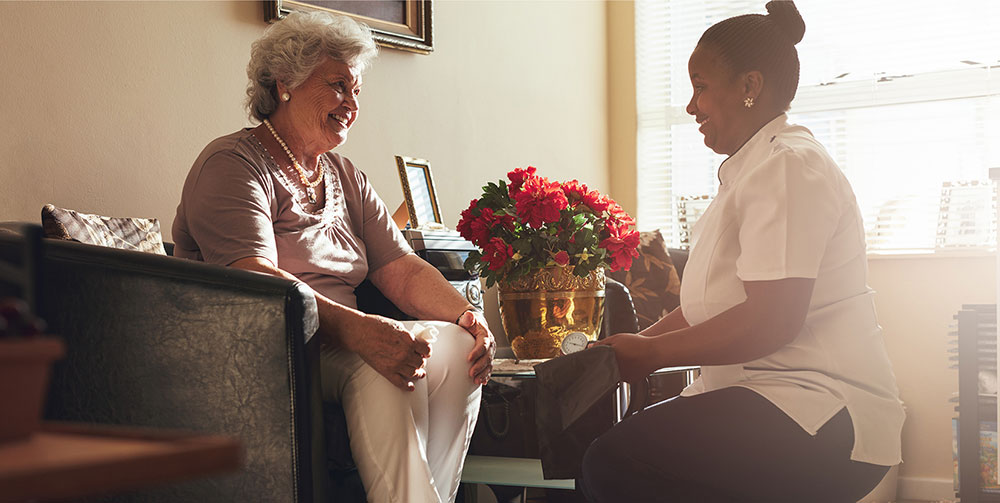 Assisted living is great for seniors who require some medical assistance but still want a home feel. These facilities provide a home with opportunities for community and social events. This type of care offers a wide range of options, care, and services, allowing for a more "social model" of care. These facilities typically provide supervision or assistance with activities of daily living (ADLs), coordination of health care services and medication, resident activities, and general monitoring to help to ensure health and well-being — all with the benefits of a senior community in a safe setting. The cost of assisted living can range wildly, especially within California. As of 2020 in California, the average cost of assisted living is $4,500/month which breaks down to about $6/hour for 24-hour care. At the more expensive end of assisted living, care in San Bernadino can cost more than $8,000/month. Areas such as Sacramento and Los Angeles have care closer to the average. The least expensive assisted living can be found in Stockton and Riverside, where the average monthly cost is closer to $3,650. Some assisted living care includes memory care. Memory care facilities are designed to provide a safe, structured environment specifically for people with Alzheimer's or dementia. This type of care is typically 20% to 30% more costly than regular assisted living.
Adult Daycare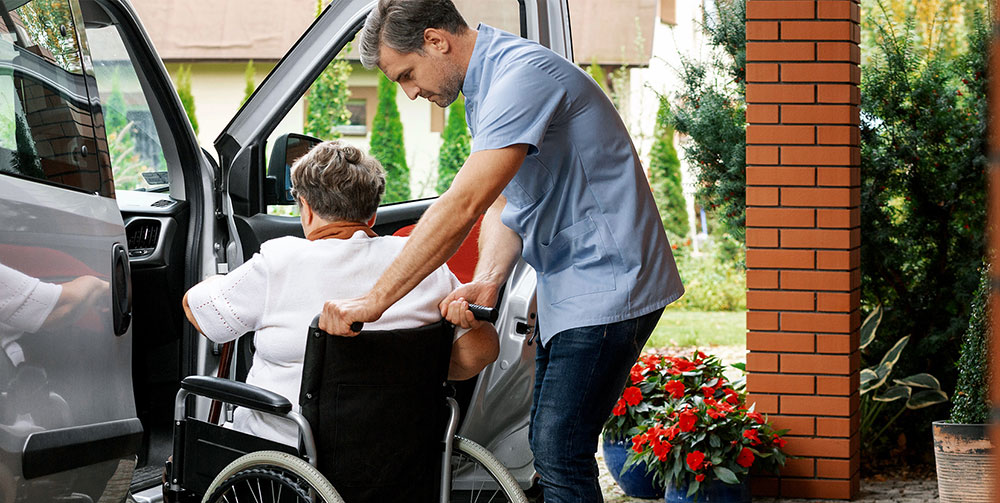 Adult daycares are non-residential facilities that are designed to provide care and companionship for older adults. These facilities support the health, nutritional, social, and daily living needs of seniors in a professionally staffed setting. Types of services include social activities, meals, and recreation, as well as health, therapeutic, and social services. Out of the available eldercare types, adult daycare is by far the most affordable option. As of 2020, the average daily cost of adult daycare is around $78, or about $9/hour for an 8-hour day. Costs can range from $35.45 to $276.55 a day. In California, the least expensive areas for adult daycare are Hanford, Salinas, and Visalia. In Chico, Santa Cruz, San Luis Obispo, and Santa Rosa, costs range from $107 to $153/day. Areas such as Los Angeles, Bakersfield, and Oxnard have costs between $68 and $76/day.
Board + Care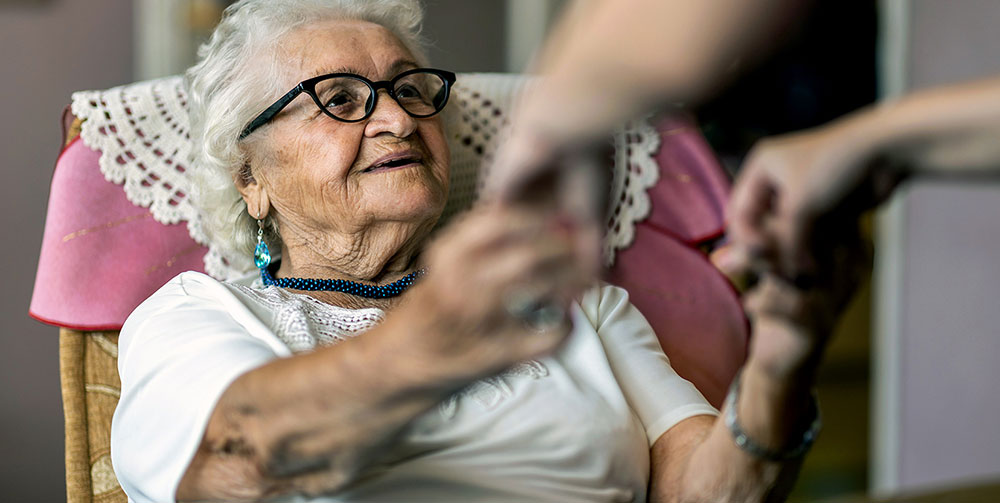 Board and care homes are similar to assisted living communities in terms of services offered. But board and care homes provide their services within the intimate, relaxed environment of a house that is equipped for a small number of residents, anywhere from two to 10. Services for this type of care include assistance with daily activities, meals, and medication management. Speciality board and care homes are also available and provide care for dementia and other medical needs. While board and care homes provide similar care to assisted living communities, they generally cost less than a nursing home. On average, the cost of board and care can range from $2,500 to $5,000 a month, depending on the care needs, the quality of the accommodations, and location. The average cost in a six-bed home is $3,000/month for a shared bedroom and $4,000 to $7,000/month for a private bedroom. But because homes are private residences, costs for board and care are often tied to real estate value. So in a more expensive state like California, the monthly cost for care like this can be as much as $10,000/month.
Ways To Pay
Once a type of care has been decided, the process of deciding how to pay for care begins. For many families, finding affordable eldercare can be difficult. Fortunately, there are many ways to pay for eldercare, including:
Medi-Cal In California, the federal Medicaid program (Medi-Cal) covers long-term care needs for seniors but it comes with strict income limits. Medi-Cal California also offers the In-Home Supportive Services (IHSS) Program. However, this program provides limited hours and in-home support. In addition, California also has the Home and Community-Based Services (HCBS) waivers that provide assistance with adult daycare, assisted living, and more. Other Medi-Cal related programs include:

The Multipurpose Senior Services Program (MSSP) This program allows individuals who are eligible for nursing homes to stay in their homes. Services include adult daycare, assistive technology, and home modifications. However, MSSP does not pay for medical care.
State assistance programs (non-Medicaid) Californians who are not eligible for Medi-Cal programs do have other options. Contact your local Area Agency on Aging offices for information on special funding and programs available.
Other Resources
Eldercare often does not come cheap. While there are multiple affordable eldercare options available in California, you might still need some help deciding which is best for you, as well as figuring out how to pay for it. With eldercare experts and years of experience, 1on1 can help you discover how to pay for California eldercare. For more information and to download our free guide on how to pay for long-term care for seniors.
Footnote
1) https://www.dhcs.ca.gov/services/medi-cal/Pages/MSSPMedi-CalWaiver.aspx