Find
1on1 Eldercare

and

Support

in Southern California
Navigating care for aging loved ones can be financially and emotionally demanding, but you're not alone. At 1on1 Elder Care, we make you and your loved one's care our priority. We advise seniors and their families on how to find and pay for long-term care, while helping them qualify for valuable benefits from programs like Medicare and Medi-Cal.
Affordable senior care is possible.
We're here to help.
Nursing-home care
can average
Helping You Find
The Perfect

Long-Term Care
We believe that long-term care is for everyone. That's why our
personalized services can help you find — and pay for — eldercare.

Step 1
Connect with either Belinda or Leslie, our eldercare experts.

Step 2
Find the care and financial solutions that work best for you.

Step 3
Make your eldercare choice with confidence.
Need Help With Your Loved One's
Long-Term Care?
Our eldercare experts are here to help you navigate long-term care placement and financial solutions. From asset protection and benefit qualification to navigating laws and submitting applications, we're with you every step of the way.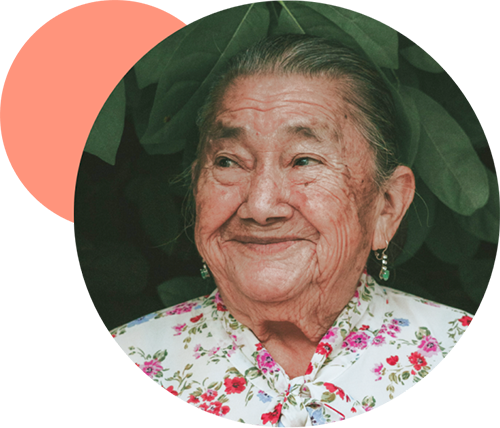 From pre-planning to crisis planning, we'll handle the financial details to ensure you remain eligible for benefits while getting the care you and your loved one deserve.
Personalized Long-Term Care Solutions
With the help of our compassionate and comprehensive approach, we develop customized strategies that address your individual needs and long-term care goals.
Placement for Your Loved One
We'll help you tackle the countless details and complicated paperwork of senior care, so you can focus on the most important detail: your loved one.
Qualifying & Applying For Medi-Cal
We'll work with you to help protect your financial assets in order to qualify you for the benefits that help keep senior care affordable.
Find The
Resources

You Need
As retirement planning experts, we've discovered that too many people are not prepared for the realities of finding and paying for long-term care. We've gathered the information you need to make the best decision about eldercare for your loved one.
"Belinda was a godsend when my mom was at her most vulnerable. She was able to help me navigate and obtain care when my mom needed it the most."
"[1on1 Elder Care] and their staff helped our family when we didn't know where to turn. Their guidance, patience, and professionalism helped us through a crisis, and our dad is now getting the care he needs. Thank you!"
"I appreciate all the staff at [1on1 Elder Care], especially Leslie and Alina. I couldn't have gotten my dad help without them. It means a lot that they actually care and are always there to help me. Thank you all!"
"Belinda was instrumental in helping find my mom her perfect assisted living facility. With Belinda's help, we got my mom in super quickly and she's loving her new place!"
A
Local Network


of 1on1 Guidance
Proudly serving Southern California for over [number of years], we bring unmatched expertise in eldercare solutions to you and your family.