There are many different factors to consider when searching for the right nursing home for yourself, your spouse, or your senior family members. Thankfully, there are organizations that put dedicated effort and resources into gathering the right information to provide a helpful list of options. Newsweek magazine has published their list of the country's best nursing homes in 2022. This article will help break the list down for you.
If you are in the greater Southern California-area and are considering your options for eldercare (for yourself or for your loved ones), you can trust our team at 1on1Eldercare to provide you with the knowledgeable guidance you need to make wise plans and informed decisions. Continue reading to learn more about the list compiled by Newsweek and what it means for your eldercare needs.
How the List was Created
Newsweek created their list of top nursing homes in the country by partnering with the data research organization Statista and based their rankings on the following main factors:
Overall performance data gathered
Recommendations from peers
How each facility handled the COVID-19 pandemic
The list is not necessarily comprehensive but does include a total of 450 nursing home facilities across the 25 most highly-populated states in the country. The list serves as a valuable tool to help seniors and their families determine the best places to look when planning for future or present long-term eldercare options.
Determining the Best Nursing Home for Your Needs
When searching for the right nursing home, there are a variety of things to consider. Rather than put all of your proverbial eggs into one basket, it's always best to gather as much information as possible about as many different options as possible before coming to a conclusion. Among the major factors to take into account are:
The facility's location
The amenities and features available at the facility
The cost of the facility
The level of care offered at the facility
The facility's certifications & reviews
The list compiled by Newsweek includes helpful information about the ranked facilities, including the facility's city and state, the number of certified beds at the facility, whether Medicare or Medicaid (or both) are accepted at the facility, and whether the facility offers a retirement community with continuing care. When using the list as a guide, you have many of the key determining factors available to you to help you make informed decisions regarding long-term care.
Factors to Consider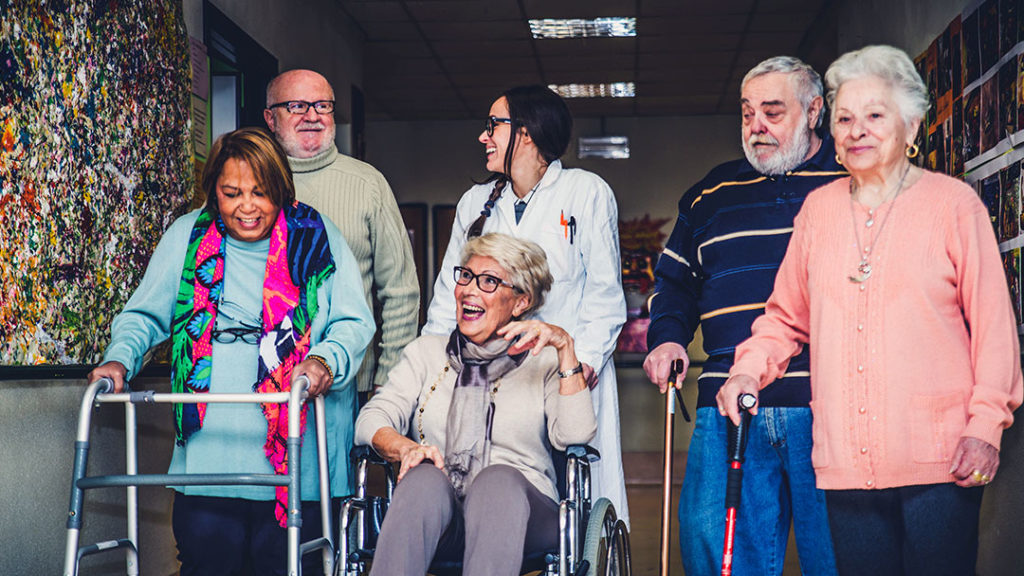 In addition to the information listed above, there are other important things to consider regarding eldercare options and what your needs are (or will be in the future), such as:
The potential nursing home resident's current overall health
Any existing conditions that may become more advanced in the near future
The potential resident's level of activity and mobility
The requirement the potential resident has for specialized medical care
The potential resident's financial circumstances and payment options
Being prepared for different possibilities and factoring that information into your eldercare planning can give you peace of mind and confidence that you or your senior loved ones will be in good hands as they take the next step into long-term care in their later years.
As always, having a team of professionals by your side to assist you in your decision-making and provide you with the right information to make wise decisions can go a long way toward putting a detailed plan in place to prepare for expected — and unexpected — events that may be coming down the road in life.
At 1on1Eldercare, We're Here to Guide You
While lists like the one mentioned in this article from Newsweek are certainly helpful and provide a useful tool when considering nursing home care and other long-term eldercare options, there is no substitute for the watchful guidance available to you when you work with a team of dedicated and knowledgeable eldercare professionals.
When you choose to work with us at 1on1Eldercare, you get not only a team of people who have the insight and experience to lead you in the right direction for your eldercare needs but also the compassionate help of people who make it a priority to put your needs first.
If you are located in Southern California and are searching for the best eldercare options for you or your senior family members, reach out to us at 1on1Eldercare today to find out what types of eldercare are best for your unique circumstances and the different payment options that may be available to you. You don't have to find your way through the complicated eldercare landscape on your own — we're here to help.