We help you find ways to pay for your loved one's long-term care while getting you qualified for programs like Medi-Cal.

For over 20 years, the 1on1 team has helped protect the assets of seniors in Southern California. From helping organize finances to navigating existing laws, we help you handle all the financial and legal decisions of senior care. With the help of our compassionate team and comprehensive approach, we develop customized strategies that address your individual needs and long-term financial goals.
Meet Philip,
The Founder of 1on1
Even from his earliest days as a financial advisor,  Philip Board has been committed to serving clients of all ages with great care and trust.  As the founder of 1on1 Financial, Philip brings this commitment, along with financial expertise, to his work every single day. With his Masters of Science in Financial Services, Certified Fund Specialist designation, credentials in advanced estate planning and retirement income planning, as well licenses in life insurance, health insurance, and the Series 7, 63, 65 and 24 registrations, Philip's knowledge provides unique financial advantages to his clients.  This financial expertise and client-centric technique are also what has allowed him to grow 1on1 from a one-person boutique to full-service practice with a team of professionals. Through this personalized attention, skill, and trademark humor,  Philip continues to deliver on his commitment to serving clients while helping them through one of life's most difficult transitions – aging.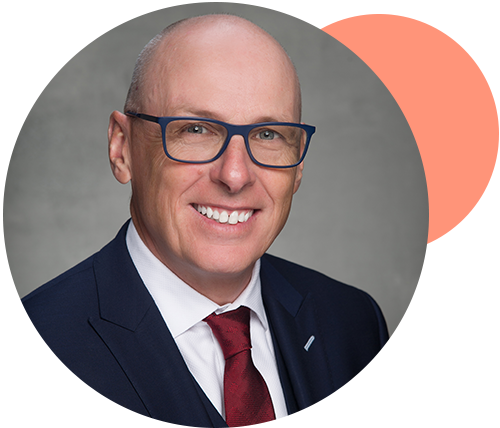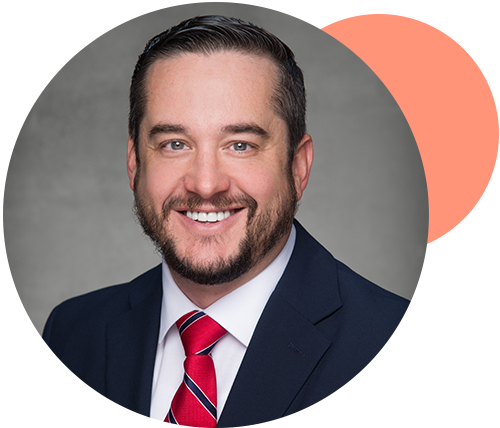 Meet Kurt,
1on1 Financial Planner
Kurt first got into the business to help people become more confident in their ability to retire and more importantly be able to sleep better at night knowing they are financially stable and protected from the risks the world may throw at them. Kurt reviews all aspects of our clients financial well-being and creates a unique financial plan tailor-made to each household. This includes all types of investments, insurance policies (life, health, property & casualty), mortgages, and typical household expenses. Kurt has a decade of experience in the financial services industry and first started working in the back office of a broker/dealer in 2010. Kurt holds his series 7 and 66 licenses as well as life / accident / health / property & casualty licenses / and AHIP Medicare certification.
✓ Local Planners
✓ Personalized Attention and Solutions
✓ Asset Protection
Our eldercare experts are here to help you navigate long-term care placement and financial solutions. From asset protection and benefit qualification to navigating laws and submitting applications, we're with you every step of the way.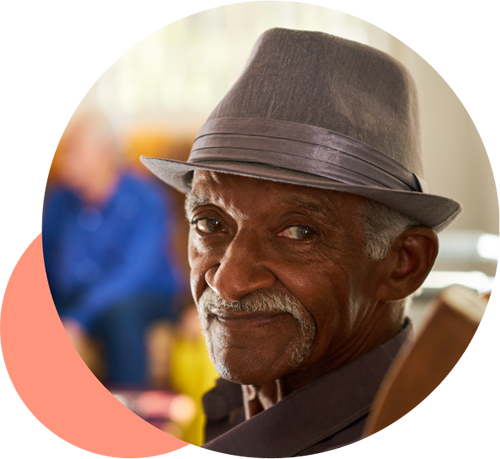 You'll first meet with Philip, so he can fully assess your financial situation and needs.
After assessing your situation, Philip will help you find the best strategy to pay for your loved one's long-term care while detailing the steps you'll need to get there.
Philip helps you take the steps you need to execute your financial plan, including coordinating with estate planners and lawyers, as well as overseeing financial transactions like gifting that can help you qualify for Medi-cal.
Even after you've implemented your plan, Philip will continue to make sure your loved ones are well-cared for while receiving the benefits they're entitled to.
Already have your

finances settled?
We also offer expert long-term care advisement in:
✓ Care Placement
✓ Care Pre-planning
✓ Benefit Eligibility
✓ Medi-Cal Qualification
✓ Estate Planning
✓ Asset Protection
We guide you and your family through the process of qualifying for essential benefits and paying for long-term care.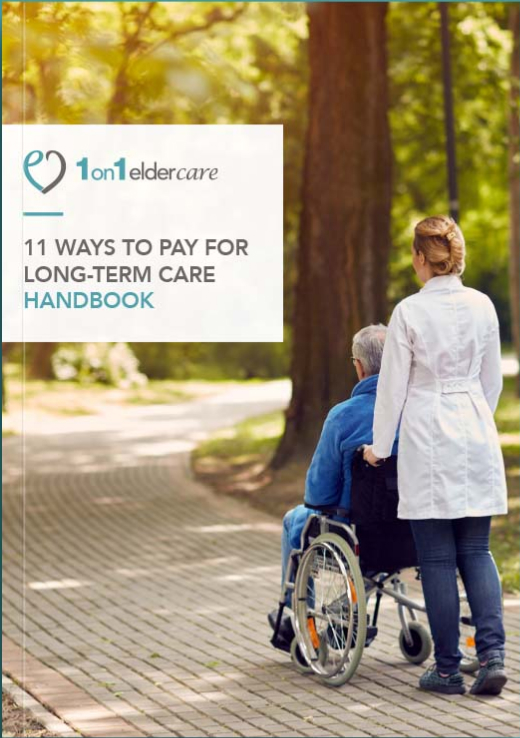 "Belinda was a godsend when my mom was at her most vulnerable. She was able to help me navigate and obtain care when my mom needed it the most."
"[1on1 Elder Care] and their staff helped our family when we didn't know where to turn. Their guidance, patience, and professionalism helped us through a crisis, and our dad is now getting the care he needs. Thank you!"
"I appreciate all the staff at [1on1 Elder Care], especially Leslie and Alina. I couldn't have gotten my dad help without them. It means a lot that they actually care and are always there to help me. Thank you all!"
"Belinda was instrumental in helping find my mom her perfect assisted living facility. With Belinda's help, we got my mom in super quickly and she's loving her new place!"
With expert tips and advice, we've compiled our knowledge in one spot to help simplify the process of senior care.