Thanks to major advancements in nutrition, medical care, and lifestyle, Americans are living longer than ever. This is good news, but only for those with a long-term care plan and funds in place.
For many seniors, the reality of getting and paying for long-term care is uncertain. With high costs and long waitlists, many families in the United States are wrestling with the issue of how to afford care for their aging loved ones. And while eldercare has always been much-discussed, the recent COVID-19 pandemic has brought the issue into an even brighter spotlight. The matter has even been a topic of discussion and policy debate for Congress, as lawmakers continue to search for solutions about who will carry the financial burden for American seniors.
As trusted advisors in eldercare, 1on1Eldercare is here to help you and your loved ones navigate the ever-changing landscape of eldercare. In this article, we'll address how the COVID-19 pandemic has many families questioning who really pays for eldercare, and how.
Eldercare And COVID
While many different issues were brought to light because of the pandemic, one of the most important ones was the lack of high-quality eldercare. Low pay and tough working conditions have created a high turnover rate among U.S. nursing-home workers, leading to a complicated eldercare landscape. As facilities struggled with these issues, they also had to battle ongoing COVID infection control. This declining care and quality in facilities led to more than 151,000 senior COVID deaths. 
COVID-19 has shown that unexpected situations can arise suddenly, and when it comes to solving such problems, time is of the essence. Unfortunately, the numbers from eldercare facilities only emphasize the growing need for better long-term care for the senior population. But solutions to this dilemma are not straightforward, and the discussion continues to focus on finding an affordable path for families.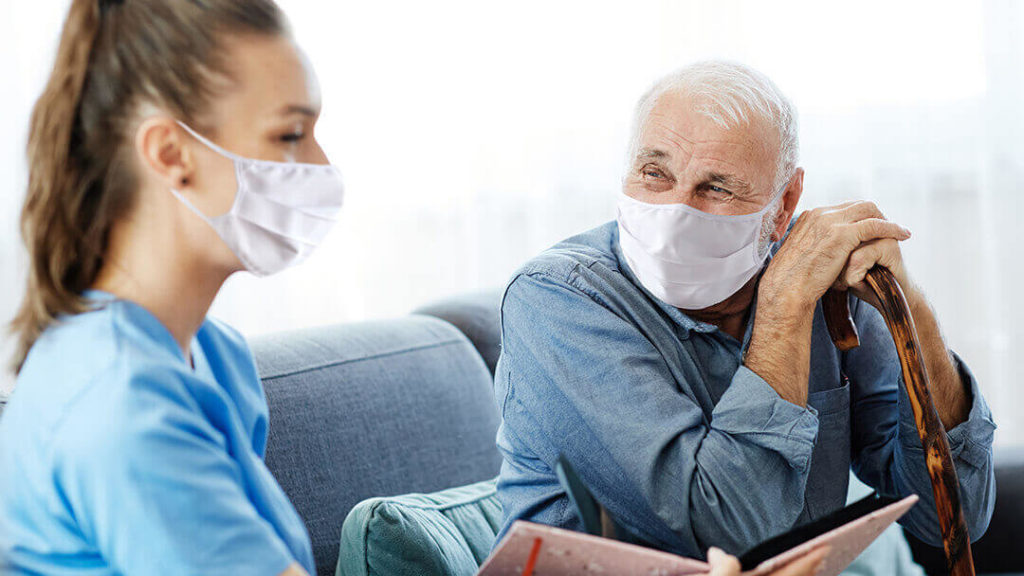 Paying with Medicaid
Though many countries are also dealing with similar problems regarding eldercare in the wake of COVID, many of them have government-run healthcare systems that are designed to help families and seniors. Here in the United States, we have Medicare, which does provide some medical coverage for seniors. However, long-term care for seniors is not covered by Medicare. While there are state Medicaid programs that do provide coverage for such care, it's only for those who meet certain qualifications, including a staggeringly low income threshold.
Using Private Insurance
Private insurance is also an option for some seniors looking for long-term care solutions. Private long-term care insurance does provide better coverage and more choices for the insured, but the high premiums don't make it a viable option for too many people. For seniors who are not wealthy enough to afford private — and very expensive — long-term care, they may find themselves having to give away or spend their assets in order to qualify for Medicaid programs.
New Legislation Dilemma
So what can be done to help more people afford long-term care in America? One thought regarding payment for long-term coverage is funneling more money into Medicaid programs. The Biden Administration's "Build Back Better" plan includes $400 billion for the expansion of home healthcare workers across state-level Medicaid programs. Even if the bill is passed, it may go through significant changes and not provide any meaningful assistance for long-term elder care. But, even at best, pouring more money into Medicaid programs that are already struggling would be nothing more than a temporary fix on a much larger problem.
Turn to Our Team at 1on1Eldercare for Answers
The COVID-19 pandemic has placed an even greater emphasis on eldercare issues that were already well-known. But there's still no catch-all solution for seniors and their families when it comes to long term care. At 1on1Eldercare, we make it our mission to serve families and their loved ones in the Southern California area. With the combination of compassion and expert guidance, we can help you find and pay for long-term care while getting you qualified for valuable benefits. If you have questions regarding your own eldercare plan or that of a loved one, reach out to our team today or download our guide "11 Ways To Pay For Long Term Care" to get started.