According to Generations United, an estimated 66.7 million adults in the U.S. are living in an intergenerational household. That's more than one in four Americans living in a home where multiple generations are housed together at once. This means grandparents, parents and children all living under one roof. Although this type of living may not be a new concept, intergenerational housing has been trending, particularly in eldercare. And while this situation may sound awkward to some, intergenerational living can be beneficial to all involved.
Multigenerational vs. Intergenerational
To start, it's important to note the distinction between multigenerational and intergenerational living. Multigenerational sites are typically mixed-use communities where senior housing or services is a component, but remain separate from the larger development and have separate age-specific offerings. Unlike multigenerational living or other eldercare options, intergenerational sites include two or more providers or services in one setting, such as common spaces or other social activities, allowing for regular interaction between the older and younger generations.
Currently, in the U.S., there are 900 intergenerational programs in existence including Generations United, a leading intergenerational program. Among others, there is Bridge Meadows, a development in Portland, Oregon, which offers affordable apartments to seniors, foster youth and their families; and Pemberton Park for Grandfamilies in Kansas City, Missouri, designed specifically for grandparents raising their grandchildren. Intergenerational living can even be just moving in with parents and grandparents. But what might prompt an individual to move into a living situation such as these? There are a variety of benefits to intergenerational living, including:
Affordable housing
Financial stability
Increased socialization
Affordable Housing
Especially true in Southern California, the housing market is in a rough spot right now. From sky-high housing prices to a shortage of properties on the market, it can be difficult for many to find a place to live. For younger generations, like millennials and Gen-Z, issues like student debt, financial insecurity and the high cost of housing are pushing many of them to move in with their parents again or seek a shared living space with their families. Older generations may grapple with renting on fixed incomes, costly mortgage payments or expensive care homes. So while there might be a stigma attached to the notion of living with your parents or grandparents, it's certainly not a state of failure. Rather, intergenerational living situations provide financially sensible solutions, housing stability and community.
Financial Stability
Affordability is a big draw for intergenerational living. Along with rising housing costs, people are living longer than ever. But as a result, many older adults may not have enough retirement savings to support themselves. And while 90% of seniors want to stay in their current home, it can be financially challenging for them to maintain independent living if they are on a fixed income. However, intergenerational housing can help with these financial issues, saving on space, resources and bills — all without sacrificing their quality of life. From helping with rent or care home fees to sharing shopping and cleaning bills, intergenerational homes can reduce the financial burden on families, making it much easier for everyone to live securely within their means.
Increased Socialization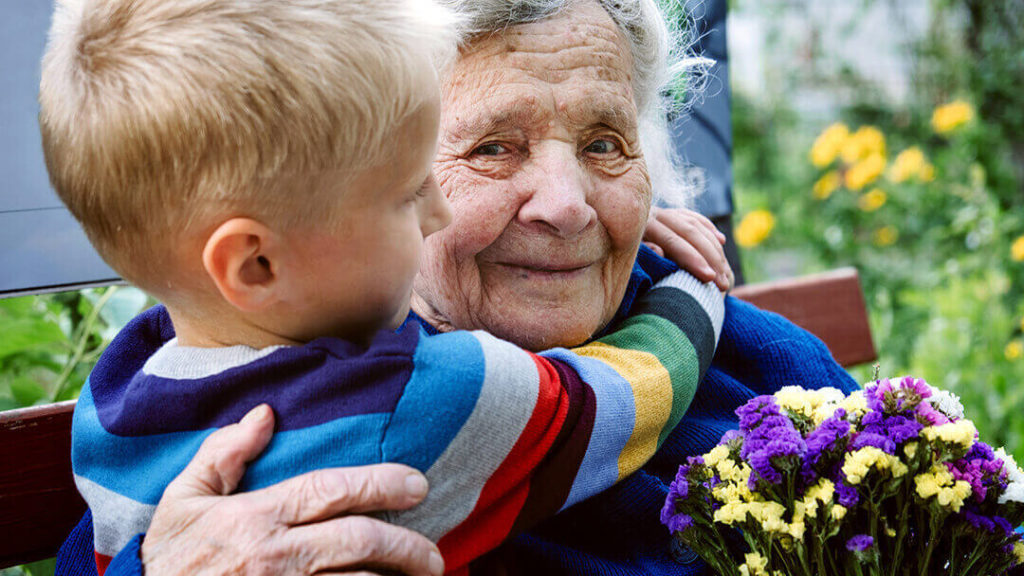 As social creatures, it's extremely important that we interact with each other regularly. Without this, psychological problems such as depression and cognitive decline become more likely to occur, along with physical issues and even early death. Yet more than 40% of teens report feeling lonely, and 28% of seniors live alone. So what better way to help increase social interaction and improve overall health than by living together in an intergenerational space? Intergenerational homes can be set up in all sorts of ways that contribute to the well-being of all, especially seniors. For example, young people and older adults can support each other through chronic health conditions, mental health issues and loneliness. For children supporting grandparents, living in the same house can reduce the stress and provide a way to stay young at heart. Seniors living in intergenerational homes can also gain a sense of purpose and establish meaningful relationships, both of which help to improve quality of life and overall well-being. Plus, many older adults may want to live close to their children and grandchildren as they age. Conversely, children of older adults may want to ensure that their parents are physically and mentally well. So when families opt to live in an intergenerational home, that life of isolation and loneliness can disappear.
Overall, intergenerational housing allows seniors to experience a healthy and safe environment, even in the face of financial or health hardships. With their integrated offerings and sense of community, intergenerational living can provide seniors with other benefits, such as:
Maintaining a sense of belonging
Improved physical and mental health
Expanded social network
Prevent or delay their admission to more expensive care homes
Improved quality of life
But intergenerational homes are just one example of amazing eldercare available to seniors. We at 1on1 Eldercare are your retirement planning experts. After realizing that many people are not prepared for the realities of finding and paying for long-term care, we've made it our mission to help families with just that. From assisted living to care homes, get expert help in choosing the right facility for your loved ones with 1on1 Eldercare.