Memory care is defined as a form of residential long-term care that provides intensive, specialized care for people with memory issues. Simply, it is specialized support for people with Alzheimer's disease and dementia.
Memory care is one of the fastest growing sectors of senior care, and arguably one of the most important. Memory care facilities offer unique solutions to caring for patients with Alzheimer's disease and dementia.
The right program will approach memory care in a way that helps people maintain their skills as long as possible. These communities are focused on safety. They are structured to reduce confusion and prevent wandering, two symptoms commonly associated with memory issues. They are also designed to improve the quality of life. They offer appropriate levels of assistance with daily living and provide memory-enhancing therapies and enrichment activities to stimulate cognition.
Memory care facilities are set up as communities and residential spaces that cater specifically to the needs of seniors with memory issues. The key features that differentiate memory sectors from regular senior care include 24-hour care, specialized memory care staff, and higher levels of security to keep patients safe.
A Safe And Stimulating Option In Senior Living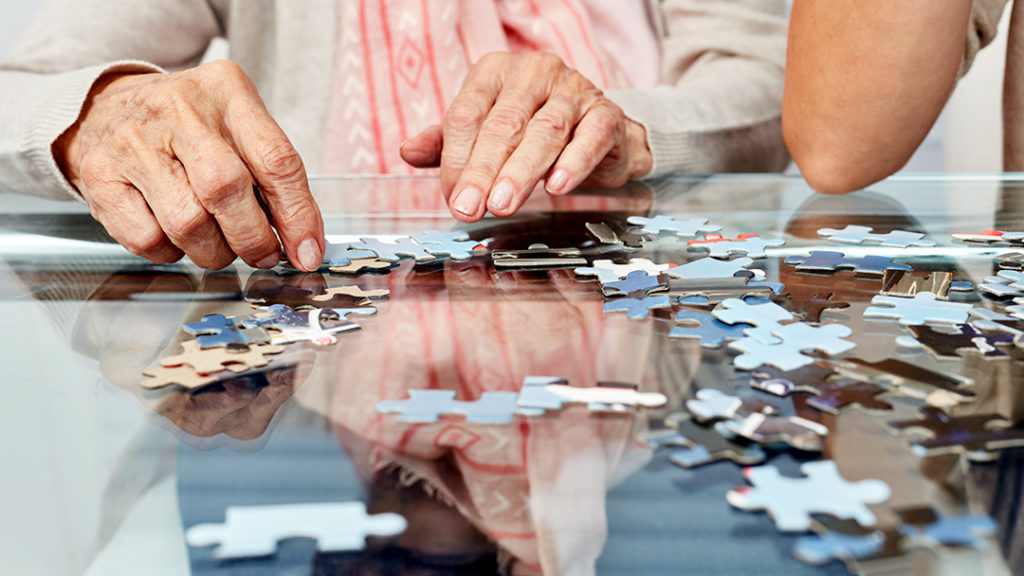 Oftentimes, it can become increasingly difficult to care for loved ones with memory issues at home. For family members or caregivers, providing full-time care while trying to manage other responsibilities in their own lives can prove to be a tricky balancing act. It will likely lead to high levels of personal stress, rising relationship tensions, and burnout. Memory issues are often progressive in nature; as time goes on, they get worse. Symptoms of Alzheimer's disease and dementia can become challenging to manage without proper intervention.  
The good news is, transitioning people to a senior living facility with memory care can be simple, with the right support. There are many resources available for family members and caregivers to help make the transition more simple, streamlined, and affordable. Memory care offers respite for caregivers. It also provides exceptional care for people with memory issues. They get to be in a place that enables them to experience an enhanced quality of life while enjoying the greatest amount of autonomy and independence as possible.
Below we will discuss the 3 main benefits in transitioning your loved one to a senior living community with memory care.
1: Safe and Secure Environments
Wandering is a common behavior in seniors with memory issues. It is dangerous and can lead to very negative outcomes, such as getting lost, injured, or worse. Memory care facilities are equipped to prevent wandering, with security measures in place to keep residents safe and healthy. Memory care facilities keep exterior doors locked, and many include enclosed outdoor spaces so residents can enjoy the mental and physical health benefits of being outside without the risk of wandering.
2: Unique Design
Another common obstacle for patients with memory issues is confusion. Memory care communities aim to reduce disorientation by using layouts and design elements that promote simplicity and familiarity while decreasing overstimulation. Some of these include personalized living spaces, and special attention to controlling sensory elements such as lighting and background noise.
3: Specialized Staff
In memory care facilities, staff are specialized in providing care for patients with memory issues. They are trained to manage memory issue symptoms in a kind and compassionate manner. There is often a lower staff-to-resident ratio, which helps care providers establish stronger connections with the residents. Care providers are dedicated to a patient-centered approach to care.
Senior Living Communities Can Offer Solutions For You Or Your Loved One
Navigating care for aging loved ones can be financially and emotionally demanding, but you're not alone. At 1on1 Elder Care, we make you and your loved ones' care our priority. We advise seniors and their families on how to find and pay for long-term care, while helping them qualify for valuable benefits from programs like Medicare and Medi-Cal. We specialize in senior living communities and home care planning, personalized long-term care solutions, and placement. Make your senior care choice with confidence.